Chacombe Park care Home, Banbury
May 2021
The scope of the project was to re-surface and repair footpaths & the main driveway into the care home itself.
Beginning with the footpaths, new concrete edgings were installed, the existing surfaces were regulated/levelled, a new 6mm surface course was laid and compacted.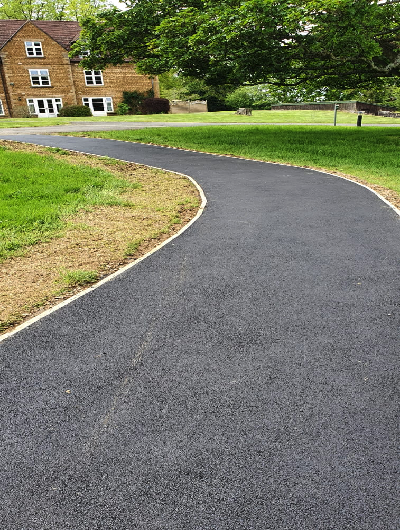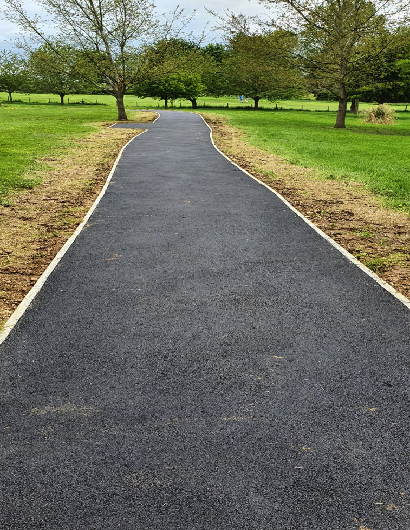 Residents and visitors can now walk the grounds of the home on safe footing.
The largest section of the project involved resurfacing from the access road, through the entrance and along the driveway.
As the only roadway into the home, discussions with the client determined that the work would be completed in a single day to reduce delivery/visitor concerns.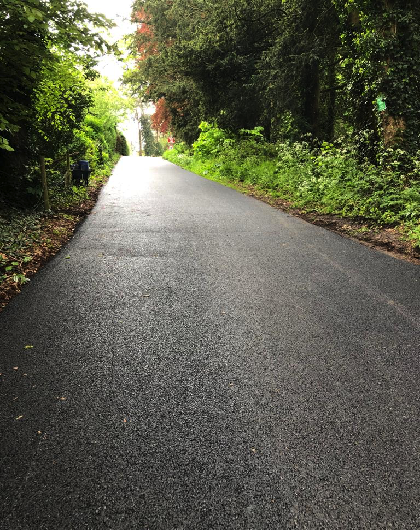 The roadway was laid using a Bitelli paving machine and to correct falls and crossfalls.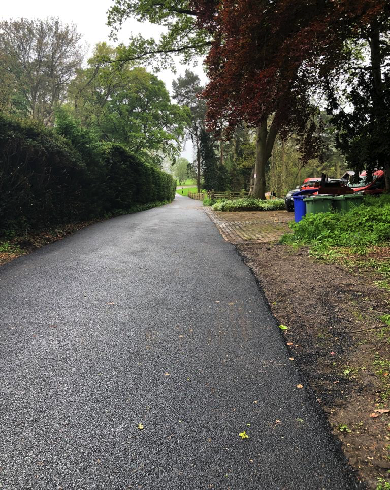 Halley House, Arcola Street
December 2015
We completed an unusual project on the third floor balcony of a school in Hackney.
London Surfacing were approached by our clients City Axis with a view to undertaking work at Halley House School in Hackney.
The school hired an architect to produce a plan of the proposed rubber safety surface they wanted installed on an outside balcony.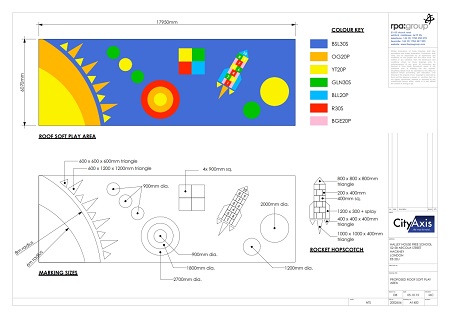 The design mainly consisted of a blue base with a number of multi-coloured shapes built within the base colour.
The logistics of getting the material up to the third floor was co-ordinated between LSC & the School. The Safetyfall was to be laid at a thickness of 40mm.
The result: A very happy client and school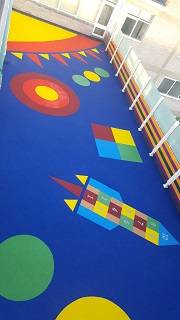 The children now had a play area balcony that was safe but also bold and very colourful.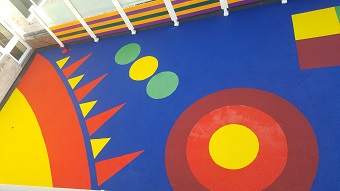 The finished product even seems to improve upon the look on the architects drawing.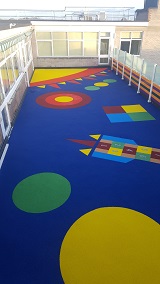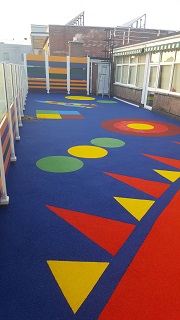 Private resident driveways, Barnet & Finchley
Barnet
An extensive facelift on a private residence driveway, looking to change a worn looking shingle drive to a more modern, clean looking finish.
After excavating and removing the shingle and a sub-base of soil, we installed edgings, adjusted manhole levels and carried out brickwork repairs to the original wall.
Extra brickwork was laid to create new borders & a dwarf wall. Fully automated, retractable bollards were installed and the drive was laid with a 90mm thickness of binder course.
Then the process of laying the gold resin-bound layer began.
The end result was a totally transformed driveway, that looked modern, clean, colourful and is very practicable to clean.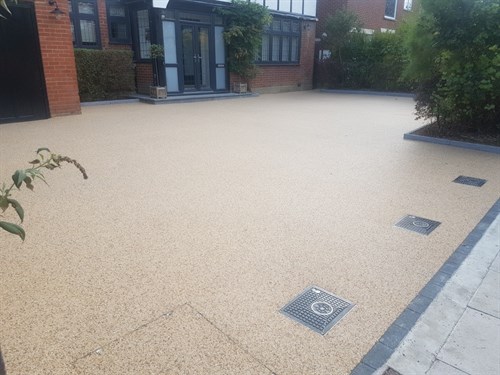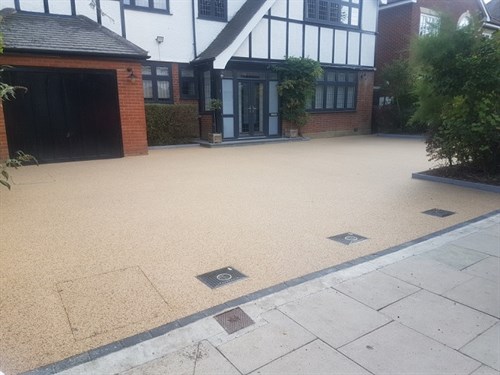 Finchley
Another stunning transformation from a tired tarmac laid drive to a clean-looking, vibrant resin-bound in slate grey.
Breaking out the old surface, adding a new layer of type 1 stone, then a compacted porous binder course and finally the resin-bound.