Partnerships
Since being established, London Surfacing has worked in partnership with many London boroughs carrying out various surfacing contracts, including:
In addition to Slough and Islington Borough Councils.
London Surfacing have been the term maintenance contractors for cold planing and machine laid surfacing in the London Borough of Brent since 2003. Within that time the company has resurfaced most of the major roads within the borough.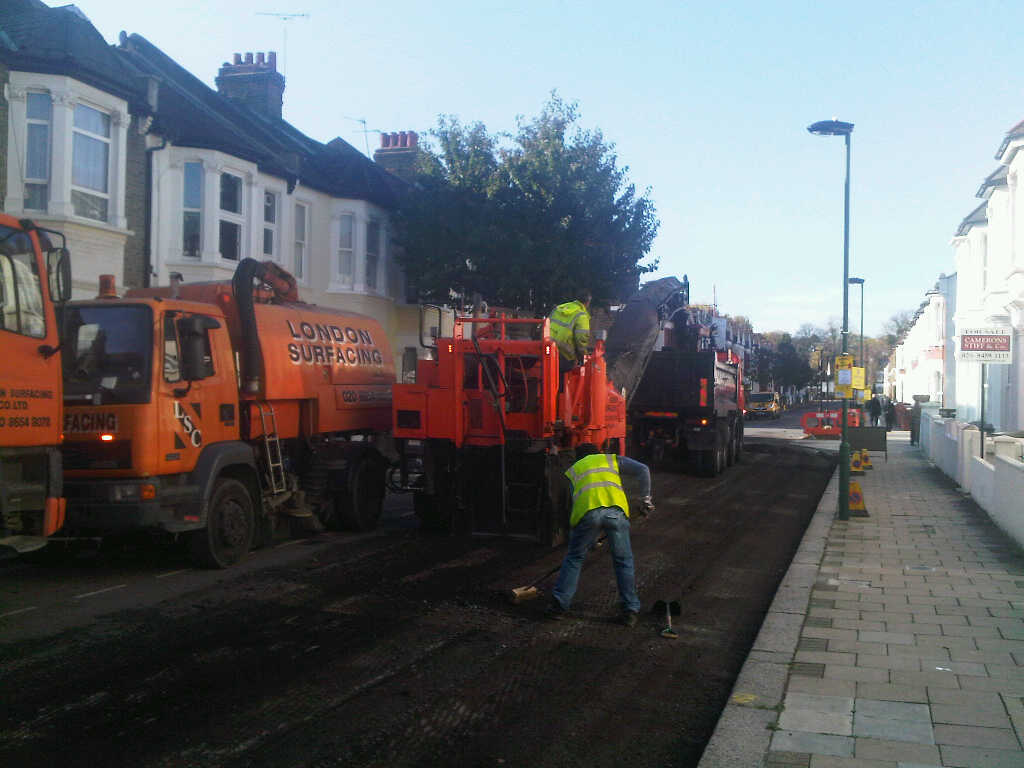 The company has also worked extensively within the Borough of Ealing for Murill Construction (since 2006), undertaking carriageway projects within the borough, including highway maintenance and road reconstruction and resurfacing.
Clients
Over 30 years, London Surfacing has built up an impressive portfolio of clients, including:
The BBC
The Ministry of Defence
Royal Mail
Shepperton Film Studios
and worked on a number of prestigious projects:
The Natural History Museum
The British Museum
Hampton Court Palace
Luton Airport
Imperial College
St Thomas Hospital, London
The Palace of Westminster
The O2 Arena
Lords Cricket Ground (MCC)
Alexandra Palace
Spotlight On Alexandra Palace
April 2014
London Surfacing undertook some work at the famous North London landmark.
The existing surface was broken out by machine & the pot holes regulated with a bituminous material. The area was then swept & sprayed with a Tack coat emulsion.
We then applied two coats of a 6mm 'Golden Gravel' and compacted to produce the final finish.